Recruiting and Developing Executives in the Baltic Countries
By Poul Pedersen, Managing Partner and Kristina Vaivadaite, Partner, Country Manager Lithuania
Introduction
Scandinavian investments to the Baltic countries have been large and welcome. Scandinavian management practices have influenced the Baltic countries strongly to the benefit of current and future Scandinavian investors.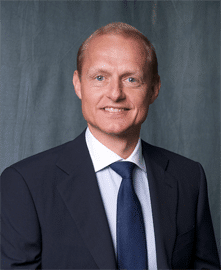 In the starting phase the Scandinavian companies have relied on bringing their own senior managers. Lately, however, there is an increasing trend to look for local, experienced professionals.
All firms seek to develop such executives from within, however, it can be costly and time consuming. In some situations, a better business decision could be to bring "new blood" to the organization. In both situations firms will face the challenge of recruiting, developing and retaining executives in the Baltic countries.
Below we have highlighted some of the issues that investors need to pay attention to when recruiting and developing executives in the Baltic countries.
Maximum 14 years of Relevant Experience
The collapse of the Soviet Union is an important milestone, also in terms of the pool of executives. Experience gained before the break-up is not considered as relevant experience any more. Hence we meet, broadly spoken, two generations of executives:
Executives older than 45, who gained their first experience in the Soviet system and might lack language skills. They may have strong contacts within certain industries, but tend to lack the classical leadership skills requested by multinationals, so they are often written off as yesterday's executives.


 

Executives 30-45 years old, who gained experience within multinationals. The positive aspect of younger executives is that they often bring refreshing dynamism to business. On the other hand, they might bring a certain immaturity, inexperience and arrogance.
This is very much a generalisation, and executive recruitment is always a company specific task, but it is important to keep the history in mind.
Size Matters
The education system in the Baltics in the first part of the 1990's was not able to help with the "production" of managers in a classic sense. Multinationals essentially represented the real institutional education system, which produced future managers.
Some MBA and EMBA private institutions are also present, and they try to change the situation, yet results are still to be seen in 2 – 5 years time. Lithuania, Latvia and Estonia are very small, so they draw less interest for investments compared to larger economies like Poland. In consequence, a much smaller number of people have been through the multinational "management school".
Therefore, investors into the region should think carefully about their organizations in terms of development, planning, structure and marketplace. There is no way for instance to 'force' the marketplace – senior executives with +10 years of relevant managerial experience, language skills and a successful track record simply do not exist in large numbers.
Young and successful executives are aware of the shortage of managers in the Baltic countries. There is still significant 'job hopping' among younger executives. They are eager to try different company cultures, seeking new challenges that will strengthen their value as executives very quickly. Salary issues remain an important, but not essential driver to jump to another company.
Skills and Competences
For investors the three Baltic countries are often perceived as one region. In many cases multinational companies establish one Baltic office, instead of having offices in every country. Still, substantial differences exist between three countries, e.g. language. Lithuanian, Latvian and Estonian are spoken in respective countries, while English and, in diminishing extent, Russian are used for cross-country communication.
In all Baltic countries the key demands at the executive level are for leadership skills, good business judgment, hands-on operational orientation, and pro-activeness. The shortage or limitations of these skills, therefore, require that organizations focus more on human capital issues and prioritise the selection and development of managers to a greater extent than may be the norm in other countries.
Also, weaker problem solving and communication skills are frequently mentioned. A distinct lack of dialogue and information sharing tends to inhibit the kind of teamwork and unity of purpose that often distinguishes well-run companies. Foreign businessmen say this communication gap is frequently the root cause of production mistakes and delays. Baltic managers also tend to be strong individualists; this means they aren't always natural team players. Efforts to promote Western style teambuilding may work well during trainings; however, they often may not suit the realities of local culture and do not translate easily into daily practice. At the same time, Baltic executives are often very hungry to learn, and they are often tenacious about doing tasks the right way.
Most of managers in Baltic countries grew up as managers in the very transforming business environment: in order to survive they had to be very flexible, able to adopt to quickly changing situations, not to give-up, take risk. Many managers do have these skills. They are in this respect well ahead of their Scandinavian pears who in a Baltic context, tend to be "high on analysis and slow on action".
What About Expatriates?
Opportunities for non-local managers are fewer than they used to be, but not at an end. Some sectors like FMCG, financial services, and technology – typically larger organizations, are centralising certain functions such as shared services or marketing functions for the Baltic countries and all or part of Central and Eastern Europe. For managers leading these types of operations nationality is not an issue given the pan regional nature of these roles. Demand for non-local managers might also arise where very specific tasks or significant change is needed in a short time or when a local firm wants to build export to Western Europe.
The Future is Great
There remains a great opportunity to utilize talented managers from the Baltic countries, who have during the last 10-15 years learned to lead in a changing and entrepreneurial environment; a skill that will prove of big value, not just in Baltic countries. Baltic managers are increasingly in charge of managing businesses in Russia, Central Europe and in few cases even in Western Europe.
The development of the executive pool in Lithuania, Latvia and Estonia during the last 10-15 years is nothing less than amazing. The Baltic talent factory is working at high speed and will continue to do so in the future.
---
Pedersen & Partners is a leading international executive search firm. We operate 43 wholly owned offices in Albania, Armenia, Austria, Azerbaijan, Belarus, Bosnia and Herzegovina, Bulgaria, Canada, Croatia, Cyprus, Czech Republic, Egypt, Estonia, Finland, Georgia, Germany, Greece, Hungary, India, Iran, Israel, Kazakhstan, Latvia, Lithuania, Macedonia, Moldova, Mongolia, Nigeria, Poland, Romania, Russia, Saudi Arabia, Serbia, Slovakia, Slovenia, South Africa, Turkey, Ukraine, United Arab Emirates and Uzbekistan. Our values Trust - Relationship - Professionalism apply to our interaction with clients as well as executives.