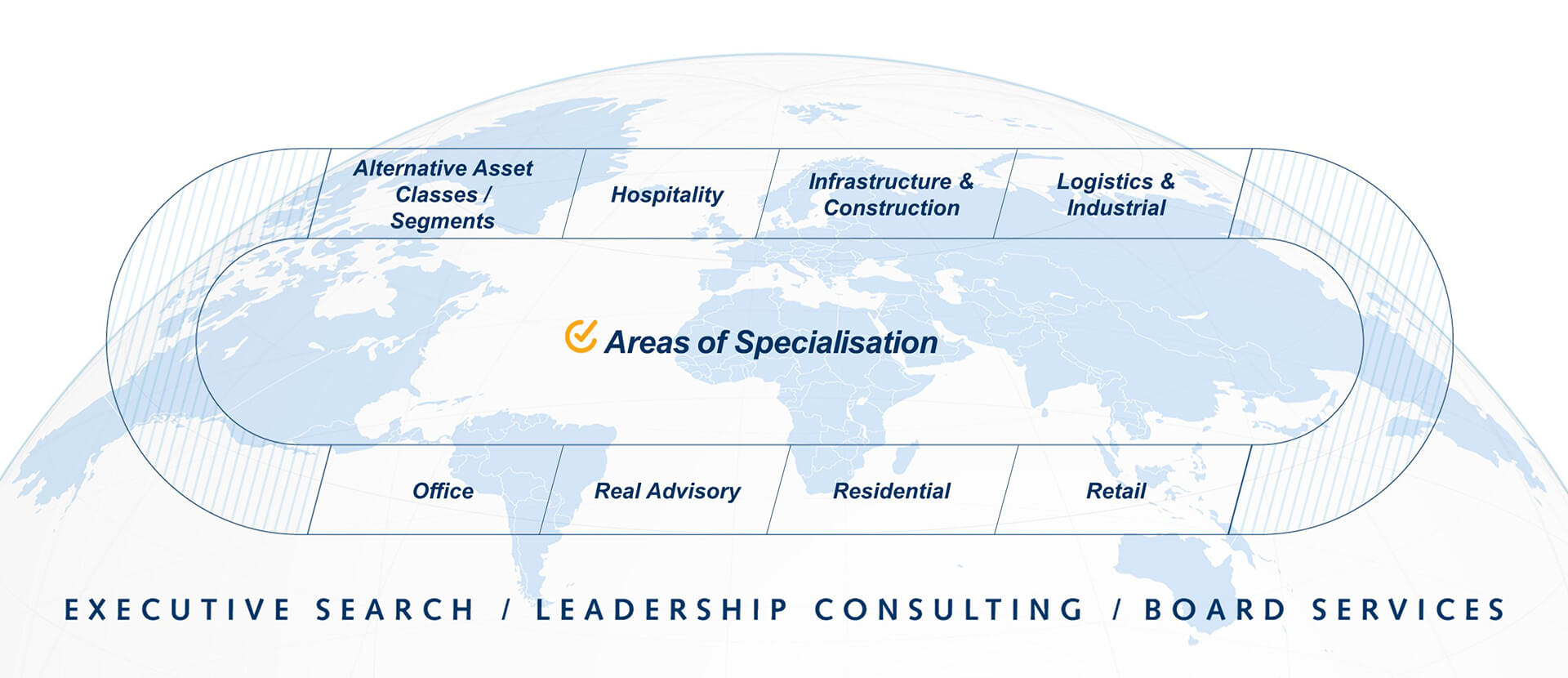 Real Estate Practice Group
Pedersen & Partners' Real Estate Practice goes far beyond the stage of appointing leadership teams. This component is secondary to our distinct holistic approach to adding value throughout the entire partnership, starting from deep understanding of the client's business model, its differentiators, its competitive environment and its mission-critical challenges. 
Our strength lies in interpreting the current competitive environment for each client, predicting the incoming changes and then structuring global business models oftentimes designing hybrid teams and no-analogue functions to elevate the organisation. Our portfolio of Real Estate assignments spans full restructurings of global real estate development & investment arms of leading global players, resulting in senior executive placements and appointments of board members across Europe, to identifying worldwide logistics Real Estate platforms and performing team lifts with strategic forays into the US market.
We understand the issues and the stakes involved, we deliver unmatched regional and global market knowledge combined with our international expertise and connections.
The Pedersen & Partners Real Estate Practice Group covers:
Alternative Asset Classes / Segments
Hospitality
Infrastructure & Construction
Logistics & Industrial
Office
Real Advisory
Residential
Retail
For more information on Executive Search within the Real Estate sector, please contact the Pedersen & Partners Global Real Estate Practice Group Head.
Selected References
AECOM
AEW
Amstar
Atrium
Blackstone
BNP Paribas Real Estate
CBRE
CPI
Cushman & Wakefield
DeA Capital Real Estate
DHL Real Estate Solutions
Futureal
Gazeley
GTC
Granite REIT
HB Reavis
Heitman
Hillwood
Immobel
InfraRed Capital Partners
Jones Lang LaSalle
Klepierre
Knight Frank
Leon Capital Group
Lincoln Property Company
LogiCor
Lone Star Funds
Mileway
Mitiska
Panattoni
Peakside
PointPark Properties
Prologis
Round Hill Capital
S Immo
Savills
Scannell Properties
Taurus Investment Holdings
Tristan Capital Partners
TPG