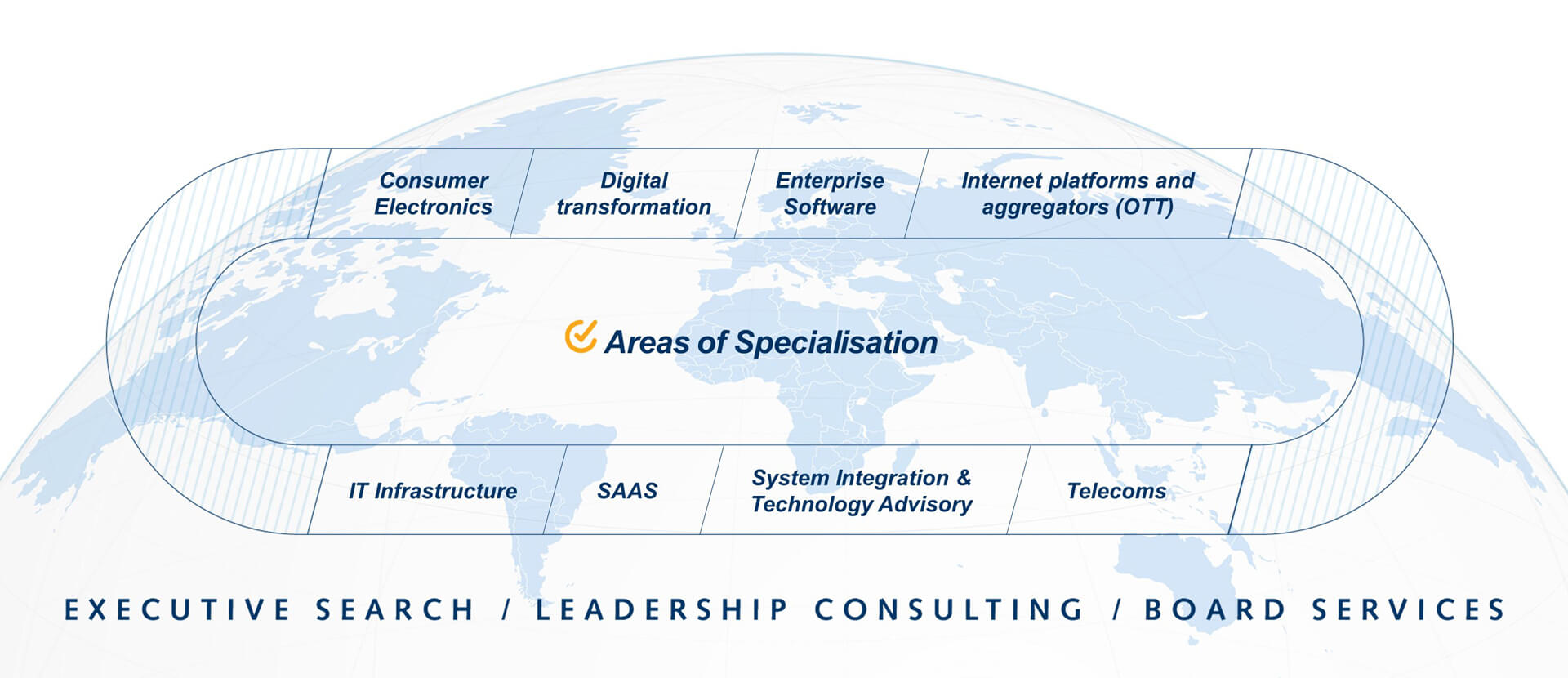 Technology & Digital Practice Group
The Technology & Digital Practice at Pedersen & Partners provides talent search and advisory to fill critical and sensitive positions within the below areas of specialisation:
Consumer Electronics
Digital transformation
Enterprise Software
Internet platforms and aggregators (OTT)
IT Infrastructure
SAAS
System Integration & Technology Advisory
Telecoms
The practice brings a solid track record of talent acquisition across a spectrum ranging from large multinationals to small growth start-ups. We deliver as an integrated firm putting the best cross-border team forward for the mandate. The velocity of technology development and its application becomes a core differentiator for agility, innovation, transformation and growth, which gives this talent a unique character: it has choice for whom to work.
This talent is in high demand and hard to attract.
The high mobility of these professionals, exacerbated by a growing imbalance of talent supply and demand, poses a daunting challenge for any company that wishes to preserve its competitiveness through this human capital.
The Technology & Digital Practice of Pedersen & Partners helps companies attract and hire the talent that leverages their assets through technology. We deliver this service across the globe, and with solid references to back this up.
For more information on our Executive Search services in the Technology & Digital Practice Group, please contact the Pedersen & Partners Global Practice Group Head.
Selected References
Adobe
Amazon.com
Apple
Dell/EMC
Facebook
Nokia
Uber